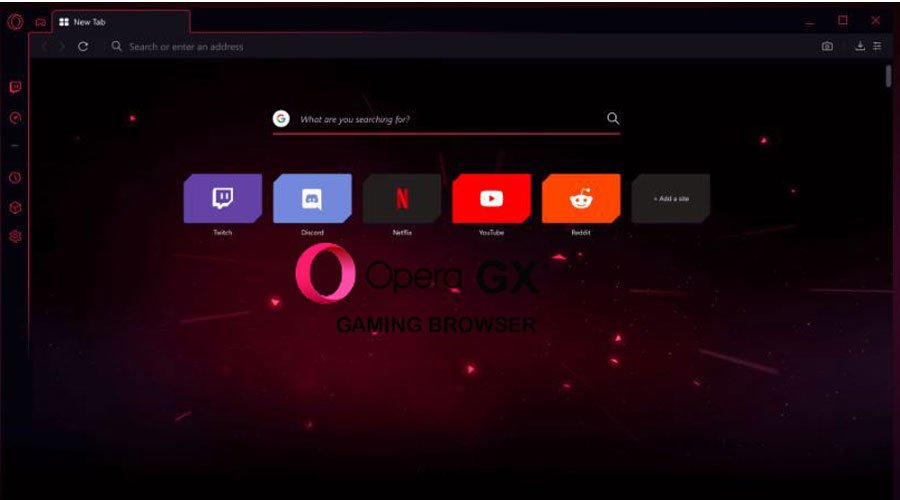 About Opera And Opera GX
Opera GX Browser has been in the market for quite a long time. They have created browsers that support almost all the platforms with minimal hitches.
This gaming browser is both desktop and mobile-friendly, and it has received great reviews on its functionality.
However, this time around, the Company has decided to create something extraordinary for a specific set of people in the world, the gamers.
Opera has jumped into the bandwagon by creating a gaming browser titled as the Opera GX.
As of now, this variant is only available for Microsoft Windows, but it would be there for other platforms soon enough. Opera GX was unveiled on 11th June 2019 and is created by Opera Software AS, Oslo, Norway.
The Feature Set –Opera GX
Opera GX is the world's first-ever gaming browser which gives the users the look and feel of a gamer-inspired environment.
We would be taking a look at some of the cool feature sets that have inspired the design, and how will it work with your Windows systems.
It Is A Gaming Browser
This doesn't mean that it would elevate the gaming performance of your PC. It contains a Razer Chroma Integration and a gaming theme which is very conducive for the gamers at best.
It includes a side panel giving you timely notifications on the latest gaming news and updates.
Plus, you can adjust the sound effects using the browser's built-in soundtrack designer functionality.
Razer Chroma Integration And Gamer Themes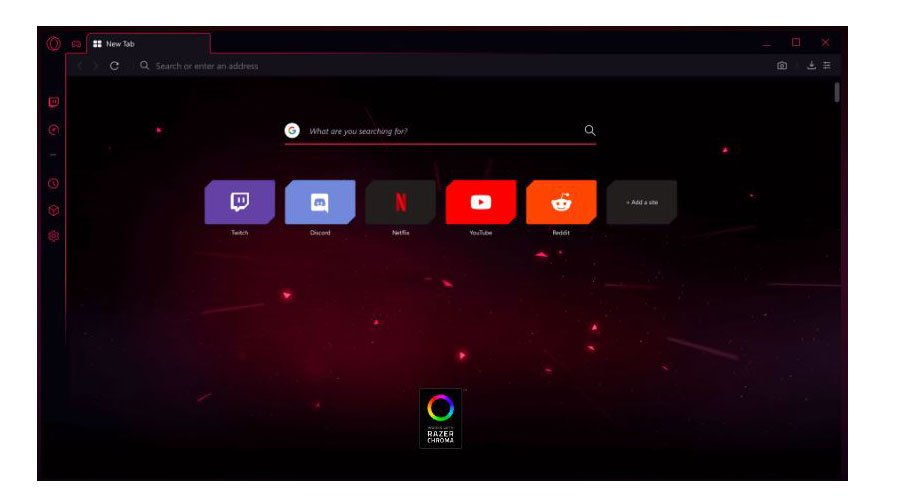 Opera GX provides with a classic "dark theme," and bright color choices to increase your browser's ante.
You can go to the Easy Setup section and customize the color controls, and browser highlights as per your preference.
The Razer Chroma Integration is an amalgamation of the classic RGB format and Chroma which is made for the looks. Any color choice you make would be replicated on the Chroma based accessories.
Opera GX Control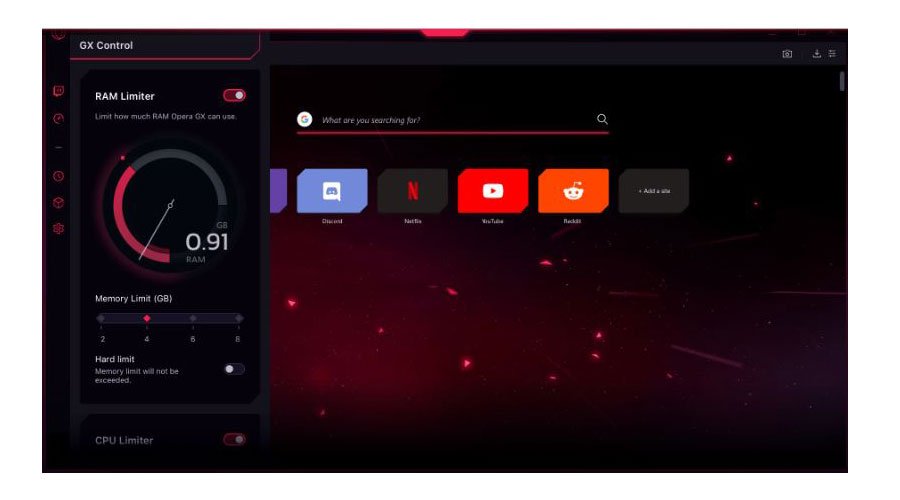 Another exciting feature of the browser is its "GX Control." This contains the RAM and the CPU Limiter sections. This would enable the browser to use only about a part of your system's entire RAM capacity.
A pretty unique stat to have since that would also free up some extra tasks, and make your browser faster.
It's a debatable point whether the performance levels would be affected by this or not.
Since having your game switched on at all times can decrease the performance nonetheless.
opera gx Integrated Messengers
Yes, you heard this one right. Opera GX contains an inbuilt gaming messenger which gives you a wide variety of choices.
You can chat with your counterparts via Facebook, Telegram, WhatsApp, Vkontakte, etc.
Free Browser VPN and Ad Blockers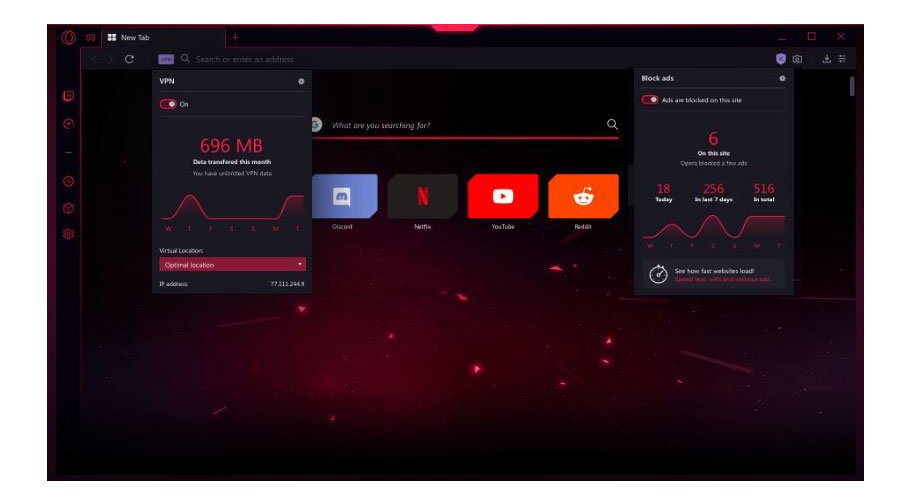 The two essential things for every gamer and an internet user. It has an ad blocker which will make you less irked if ads pop out from everywhere.
Moreover, you get an elevated security level and increased privacy with unlimited browser VPN.
Conclusion
Opera GX is a new beginning in terms of gaming revolution, and this would be well-received by the Gaming Community once it hits every part of the world. You can Download From Here.