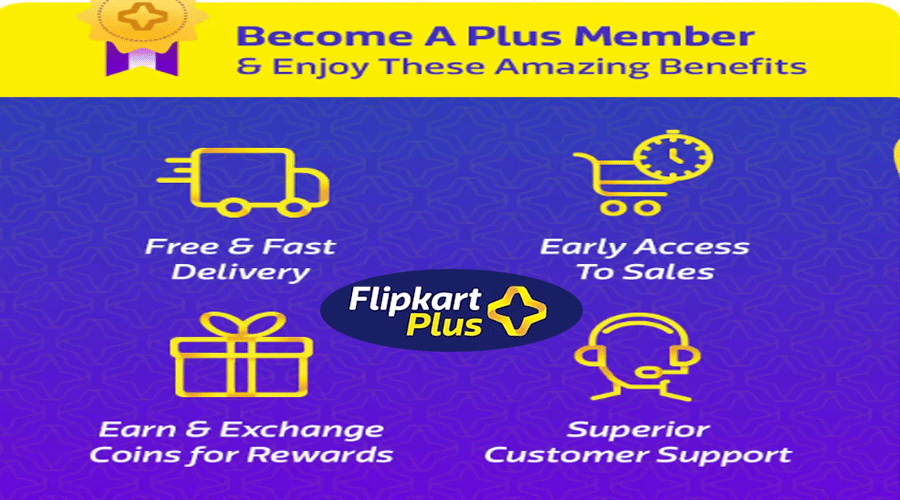 Flipkart is providing Free Plus Membership to all the students having an authentic ID. It's good news that there is no age limitation for the students who want to avail of the membership. The only requirement to get a Flipkart Plus membership is to possess a valid student ID. 
Are you curious to know the tricks? Then go through the whole article, we will enlighten you with the detail required to avail of the Flipkart Plus free student membership.
How to Get Flipkart Plus Free Student Membership?
To avail of the Flipkart Plus subscription, it is necessary to download the Flipkart app on your mobile from the Google Play Store. If you are already logged in via the mobile app, then use your credentials to log in to the designated account.
After that just press the Flipkart Explore Plus badge present on the upper left corner. Here, you will see a banner that displays "Exclusive Student Offer." Upon seeing that, click on Verify Now option.
Next, you need to enter your personal information and then upload the required documents, which include the College ID. Also, you need to provide the student ID images. After that, enter the name of the institute from the available options and press Continue.
It is a bit time-consuming. Flipkart will take some time to complete this process. After verification is done, you will get a confirmation from Flipkart via Email or SMS. Now sit back and relax because it will take one month to activate the Free Plus Membership.
The validity of such membership will be free for one year from the activation date.
A Brief Insight into the Flipkart Plus Membership
It is a loyalty program that is there into Flipkart Plus, which provides incredible benefits to the members. It is similar to Amazon Prime and comes with numerous features like speedy delivery, various promotional sales like Big Billion day sale or Big Shopping Days.
This comes with excellent quality customer support which provides quick response rate and free delivery of the products. Flipkart members can quickly get those offers from several apps like Zomato, MakeMyTrip, Gaana, Cafe Coffee Day, etc.
It is free, unlike other subscriptions. However, to get such membership, customers should provide Plus coins by doing the required shopping from the Flipkart Marketplace.
You will get one coin if you spend 250. However, you can earn a maximum amount of 10 coins per order. Therefore, you have to spend 12,500 to get 50 coins and thereby you can quickly redeem a Flipkart Plus member for one year.
Moreover, you can also look into our suggested Flipkart Rolls Out Video Streaming Service On Its Android App
To Conclude
Before winding up this content, it is necessary to mention that this Flipkart Plus Membership is a lucrative offer, and you can easily be an active member if you are a regular user. With this, you will get other benefits.
For further details, you can refer to the user guide. If you have any new suggestions, you can provide that in the comment box.