Here Are The 5 Best Rooting Apps.Rooting your Android phone is one of the best ways to acquire complete control over your device, and you can start enjoying it and using it at your own pace without any problem. A rooted Android phone will stop popups; it will also help you unlock hidden features, not to mention you can use installed apps to the SD card to save memory. So it makes a lot of sense to root your phone; it all comes down to finding the best root apps for Android.
Best Apps For Rooting Android
iRoot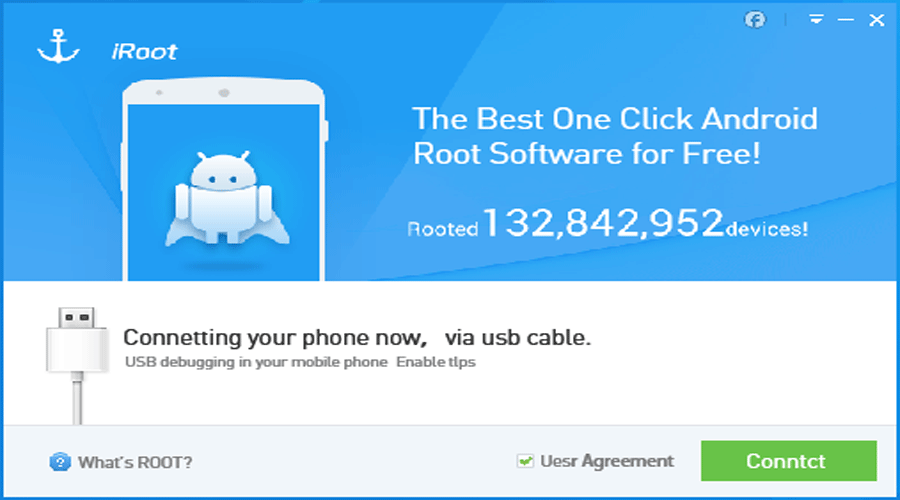 iRoot is very simple; it allows you to root any Android phone. It works with Huawei, Nexus, ASUS, Samsung, LG, and many other manufacturers. They don't have an unroot option, so you do need to be committed to the idea of rooting your phone if you go with this tool. It's a great option nonetheless, but the commitment to rooting might make it a bit too challenging for some people. It's still well-worth using it because the interface is simple, you even have a one-click root process for ease of use.
KingRoot
KingRoot has a similar name to other root apps. However, the thing that makes it great is that it has a Purify tool that helps you save phone battery from draining. It also optimizes the way your phone works to consume less battery. The fact that you get an unroot option is excellent and it has a very high success rate too. So it's well worth a shot.
SuperSU
As the name suggests SuperSu, this allows you to become a superuser and access all the Android features once you root your device. The great thing is that it works as a system app, and you can hide it on your phone. You remove pop-ups, and you can enhance the overall security of your device too, which is always nice. They do have a paid option, and that works great if you want to add a PIN to your app, otherwise anyone will be able to see and use it.
One-Click Root
One-Click Root works great because it allows you to root and unroot your device with ease. They also have full technical support, something that the other apps in this list don't have. That being said, you will find it high if you are a beginner, as it's very seamless. Power users might want something a bit more complicated.
Kingo Root
Most people find Kingo Root as one of the best tools that you can use for rooting your device. It allows you to root and unroot your phone or tablet super fast. This is a compelling rooting option, and there are no downsides.
We found these great here are some rooting apps for android without pc to help you a lot if you want to start rooting your phone correctly. It might take a little bit to find what option suits your needs the most, but they are all perfect and reliable. You should give them a shot and see which one works; you will be pleased with the experience and results.