Music is an essential part of our daily lives, and these cache music apps play an essential role. Everyone has their playlists, which reflects on their mood throughout the day.
Many free cache music apps help people find their desired songs with ease. Tracks are available based on genre, artists, and bands.
But what if you lose your internet connection?
One in every three individuals uses free offline music apps these days. This is mainly due to the features these apps offer.
These applications are available across various platforms. They are easy to use and have enormous user bases.
What does it mean to cache music?
Consider that one song you listen to multiple times online. This track is always in your mind and at the tip of your tongue.
Wouldn't it be great if you could listen to it even without the internet?
To cache a data means storing the data. This is done, so that future requests are served faster.
Apps that cache music, store the track on the device memory.
You can listen to them even when you are out of the internet or credit.
This is helpful across various scenarios. Like on a flight where an internet connection is not available.
Many of the popular music apps you use cache music.
What music app works without WiFi?
Today, no one is interested in the hassle of downloading music. Using a music app is more preferred.
Given the number of features a music app offers, this is justified as well. You can find music across several genres and languages. You can even find customized playlists based on mood.
But, you cannot always be sure that you have got an internet connection.
This is where offline music apps come to your rescue.
One way of enjoying offline music is by downloading the tracks. The other is by using cache music apps.
These apps give you the peace of listening without WiFi or internet connection.
The best examples of these apps would include SoundCloud, Spotify, Napster, Google play music, among others.
Some of these apps also cache music.
How do I cache music on my iPhone?
Cache music apps are very common in Android phones. But, this does not mean an iPhone is devoid of the action.
One method will be by using Apple's new Music app. You need to purchase the music in this approach.
Buy the songs or albums from the iTunes Store. After the download is complete, the songs will appear in the Music app.
Songs present in another device are shared using the iCloud.
Applications like Spotify Music, SoundCloud, iHeartRadio, Shazam, etc. can also be used.
These applications are compatible with both Android and iOS devices.
These applications are efficient and store your music on the cache.
You can also use the Google Play Music application for the same purpose.
What apps cache songs for android an iphone
The following are the best free offline music apps that cache songs. Please note: that the applications mentioned below are not ranked in any order.
Also Read: Best wireless bluetooth earphones to listen music
1.Spotify Music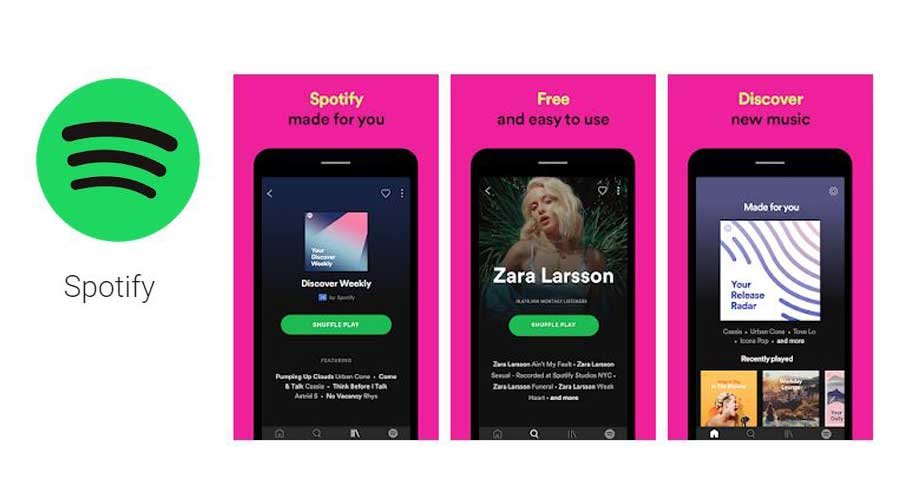 Spotify cache app does not need an introduction as it has a collection of about 20 million tracks. These appear in playlists based on genre, mood, and artist, and users can listen to free music.
Can be downloaded on any of the platforms such as computer, tablet, laptop or phone. You just need to register with any of your accounts that too completely free.
It offers a premium version to the users. This version allows them to store the song for later offline listening. This feature does not contain any ads as well.
2.iHeartRadio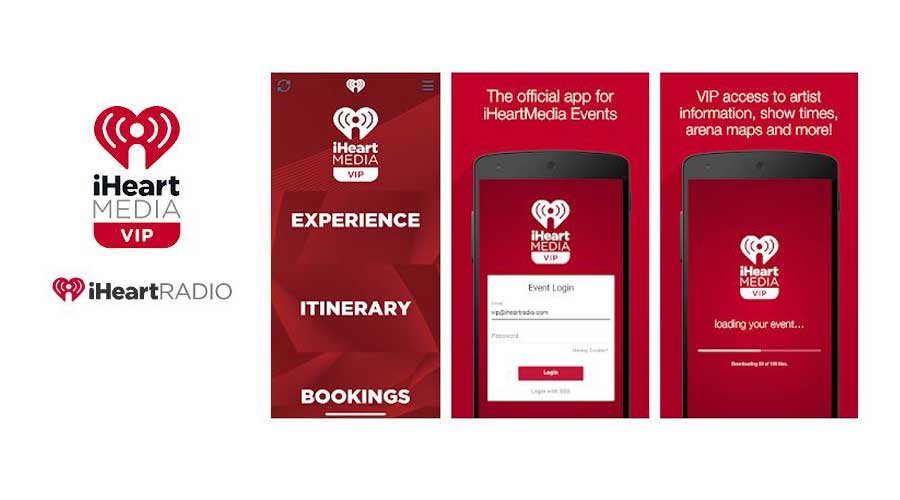 iHeartRadio is a free music and radio application, which in itself is a wonder for music lovers. You can find hundreds of songs and radio stations here.
content of the app also has podcasts, comedy shows, sports, and news as well, which are streamed 24/7. iHeartRadio is a cache application and stores content to listen to when offline.
The app keeps you updated as all of the latest content gets updated every week.
3.SoundCloud [cache music app]
SoundCloud is a very popular and classic application. With over 135 million tracks, it is one of the largest sound platforms.
Caches music to reduce your data consumption. You can use the application to interact with the artists as well. This includes checking out their playlists and what they listen to.
It gives you an option to download different tracks and allows you to listen to it anytime, even when you are offline.
4.Whooshi Personal Audio Player
is an amazing app that is accessible on both the platforms iOS and Android. It gives you an immense platform to listen to the music of your choice.
Conducts several hearing tests to set the suitable frequency as per your comfort, keeping in mind your sensitivity and quality of your headphones.
5.Google Play Music
Google Play Music is a free application. It is the most popular application which caches songs.
A wide range of tracks is available for the listener. One additional feature is that you can upload up to 50000 of your songs. You can listen to them later, even when offline.
You can upload these songs from your laptop and listen to them later from your mobile.
AI feature in the application allows it to make smart recommendations.
Download: Playstore
6.Shazam
Shazam has a user base of about 100 million each month. People use this application to identify songs that they hear near them with the details of its performer too.
The formula has paid off for the application, as this functionality is most sought after. The application also helps you sing along with real-time lyrics.
All these functionalities can be used without an internet connection.
7.Apple Music
Apple Music is an Android application made by Apple Inc. It has over 30 million songs across various languages, genres, and artists. Several curated radio stations are also present in the application.
A cache music app, Apple Music, however, is average. Features of the application vary from country to country. Membership renews each month after the trial period.
8.Wynk Music
Wynk music is one of the popular cache music apps. It is popular with Indian audiences, which are due to the vast array of Indian songs that are found here.
Tracks range across all languages like Punjabi, Tamil, Bengali, Bhojpuri, and a lot of many. The genres include classical, modern, regional, retro, devotional, among others.
Indian fans are fond of various types of music, and this app could be a treasure for music lovers.
Download: Playstore
Conclusion
Music is an escape. It has been so for years and will continue to be the same.
The free offline music apps mentioned in the list are designed with the same idea in mind. Internet connection should never stand in one's way to a musical getaway.
The cache music apps mentioned in this article are not ranked in any shape or form. Each of them has its unique features.
A user can simply select any one of them. It will be safe to call it the best among those available.
Choose your applications based on your requirements. Enjoy a musical journey with or without the internet.