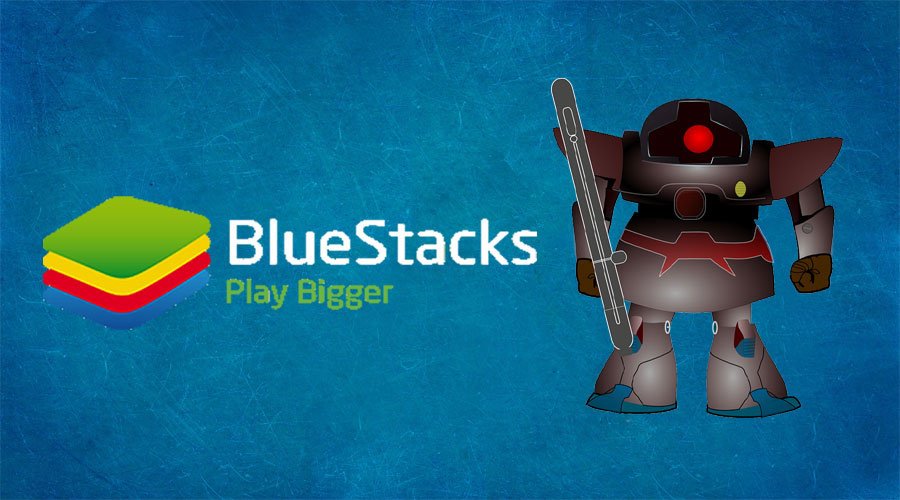 Android is one of the most popular mobile operating systems. However, the challenge for a lot of people is that many of their favorite apps are available only on a mobile.
It would be great to run such apps on your computer as you see fit. And thankfully you can do that, all thanks to an application called BlueStacks.
BlueStacks has been around for many years now, and it's available on both PC and Mac as well.
Which means that you can easily enjoy using it on the OS you want without any hassle.
Of course, the emulation is not perfect; there are some hitches and some lag at times. But this is by far the closest that you can get from using mobile apps on a PC.
It works, and you will be quite happy with the results and the entire experience.
How To Use BlueStacks To Run Android Apps On Your Computer?
The first thing you want to do is to visit the BlueStacks website at bluestacks.com and download the software.
The great thing here is that you can download the latest version without a hassle, and you will be pleased with the way everything works.
Make sure that you acquire the newest version and install it as fast as possible so you can start using your mobile apps.
Loading up BlueStacks might take a little bit, as it has its engine that has to load and that's a lot of content. Wait patiently for BlueStacks to load and then move on to the next step.
Now that BlueStacks is fully loaded up, you will need to add your Google Play credentials. Otherwise, you will not be able to run the apps you want.
Make sure that you include that and customize the BlueStacks settings to make sure that everything is uploaded and downloaded adequately.
Enter the Google Play store and then pick the app or game you want to download.
This will be pretty much identical to the mobile download experience.
Once the app is installed you will have a shortcut on your desktop and BlueStacks will also have it in its main window too.
So you have to double click it, and you can start using it. The entire process is seamless, and this way, you can run any Android app without any restrictions.
Conclusion
Running Android apps on Windows is not always going to be easy unless you have the right tool to do it.
BlueStacks offers you a vast array of features, and the great thing about it is that you can easily customize and manage everything the way you want.
It will offer you a great experience, and all you need is to check it right away, and the payoff can be huge for sure.
Take your time, make sure that you installed BlueStacks properly, and then test it out with multiple apps.
This is an excellent app for Android emulation, so you should consider giving it a shot if you need to run mobile apps on Windows!
If you have any other queries, please feel free to ask in comment section below.