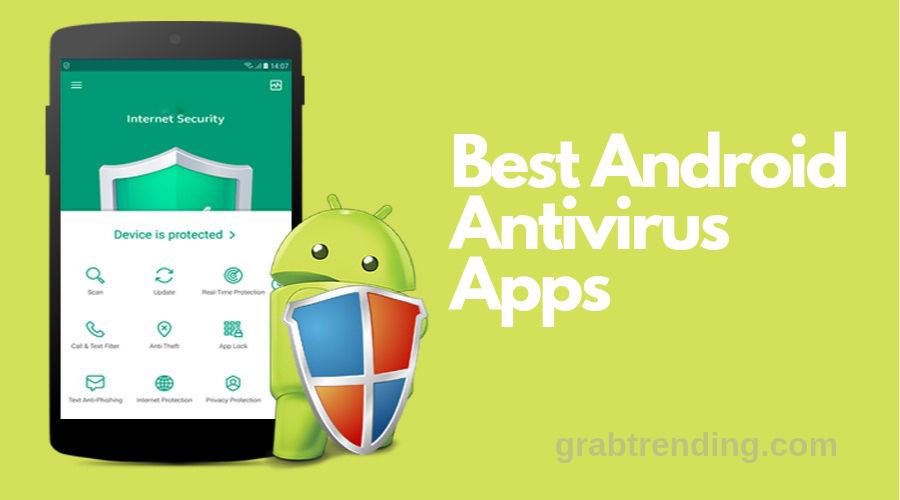 Android is a great operating system, and it includes lots of security features.
However, that doesn't stop hackers from messing with it as they try to acquire your data and personal info.
Which is why it makes a lot of sense to add security apps like best android antivirus apps to your device.
You always want to make sure that your data is private and safe, so these tools will help you achieve that in no time.
Avast Mobile Security
Avast does a fantastic job when it comes to bringing comprehensive mobile security at a high price.
They have some excellent features like call blocking, for example. And they also included anti-theft too.
The firewall is great, and as always, you do have some of the best malware checking features on the market right now.
This is not just a mundane scanner, it's a fully-fledged security app, and you will enjoy using it quite a bit. That's why you need to check it out right away.
Kaspersky Mobile Antivirus
Just like Avast, Kaspersky also has a fantastic mobile app with high-security features.
You have a call filter, you can find your phone's location thanks to it, and they also check background apps to ensure that their activity is lawful and safe.
And on top of that, you get excellent protection against malware, trojans, and viruses.
Bitdefender Antivirus Free
Bitdefender is known for having some of the best security on the desktop, and here it delivers similar protection.
You have a dedicated VPN too, smart unlock for apps, web protection, support for Android wear as well as phone finder features, and an app locker.
It's a very complex, super reliable security toolkit and that's a pleasure to enjoy and use.
To enjoy all the features above and so much more, you may want to go with the Bitdefender Mobile Security & Antivirus option.
Norton Security & Antivirus
Norton Security Antivirus works super nicely on mobile. It has Wi-Fi scanning to let you know if the connection is safe.
It also has regular search features, call blocking, app locker, and the password manager is separate apps that you can also get for free.
As for malware detection, it's very reliable and accurate, well-worth your time.
Sophos Mobile Security
Sophos might not be the best on the desktop, but its Sophos Mobile Security system is imposing.
It allows you to add a passcode to apps; it has excellent malware protection, theft protection, you even get a call blocker, authenticator, and security advisor.
All these features add up to deliver exceptional stability and exciting features at this price.
We encourage you to give these apps a shot if you want malware protection on mobile.
Test them out today and you will be pleased with the features and high quality that they can bring to the table.
They are well worth the effort, and you should give them a try. They are all free; some have a premium version, however!