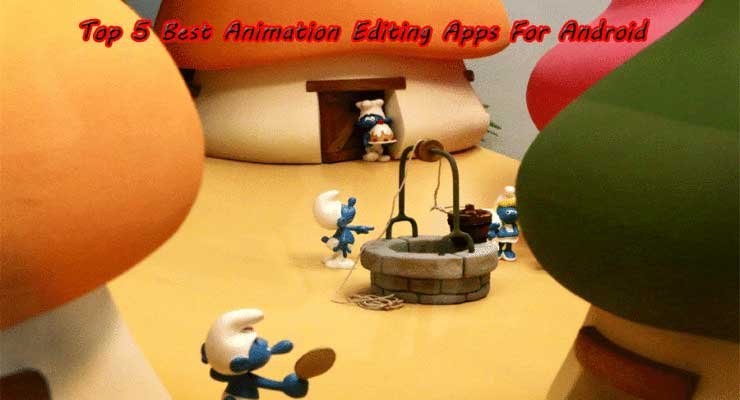 The animation is a very vast concept, and it allows the children to test their creativity. The children can create their own animated movies and also comics.
There are several animation apps available for Android, which would allow you to create cartoons and animations. All you have to do is install the animation apps on your Android device and go ahead with your imaginations.
There are thousands of apps available in the market, so here we are with the five best apps to animate photos on Android.
1. Toontastic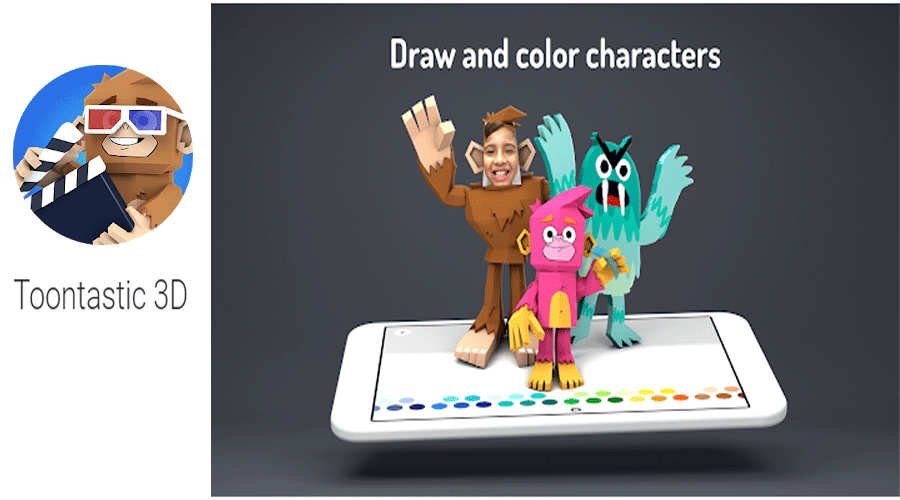 Toontastic is a popular animated video making an app that is used in various schools. It helps the students to draw and animate cartoons and also share them.
Toontastic works as an excellent tool for storytelling, and it also enhances the creativity in kids by creating entertaining animations.
The app has an easy-to-use and visually appealing interface. Toontastic effortlessly provides stunning graphics.
This app has proved itself the best by merely creating animated movies.
The students from all over the world make use of Toontastic to create animated cartoons, book reports, news broadcasts, and also learn foreign language skills.
Google play store: Toontastic
2.FlipaClip – Cartoon Animation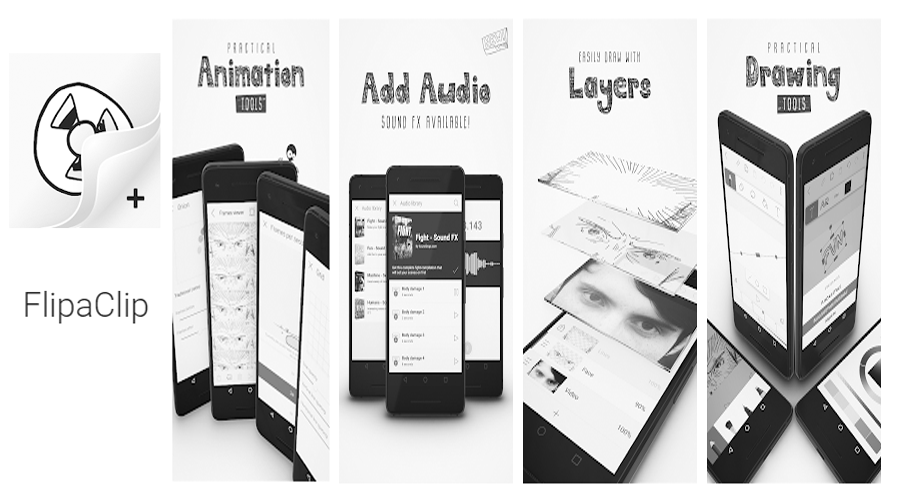 FlipaClip is an application for creating animations and improve the traditional animation that is of flipbook-style. It is a free application for creating cartoon animations on your Android devices.
You can create impressive animations by combining the different tools available.
This app is a perfect fit for classrooms and also all the other places where animation is used to deliver knowledge.
You will be able to create animated videos by making use of your imaginations and sketching.
Google play store: FlipaClip
3.Animation Desk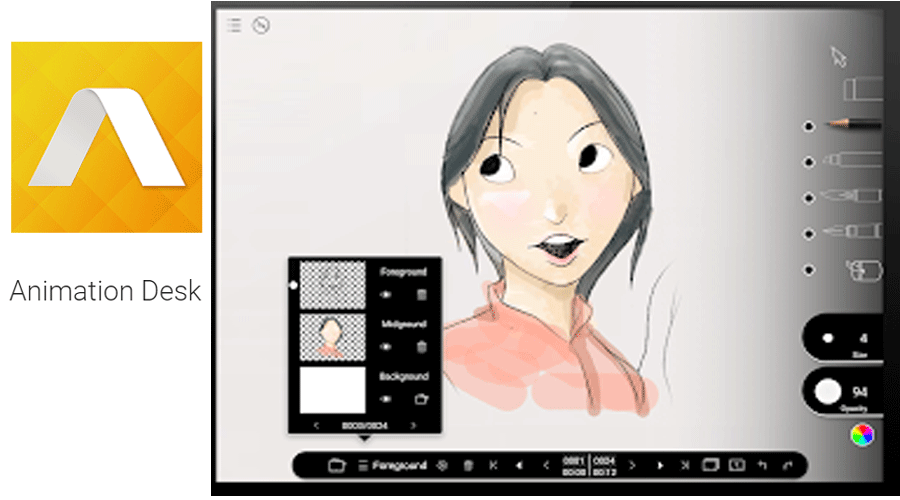 Animation Desk allows you to draw and animate at the same time on your Android device. The app will enable you to draw cartoons, sketch something, and create animations easily. The best thing about the app is that it possesses a user-friendly interface with realistic animation editing.
Animation Desk allows you to blend and create multiple layers of animations in a single scene. It also has various painting tools with pressure sensitivity. There are hundreds of colour options to give life to your creative animations.
Google play store: Animation Desk
4.PicsArt Animator – GIF & Video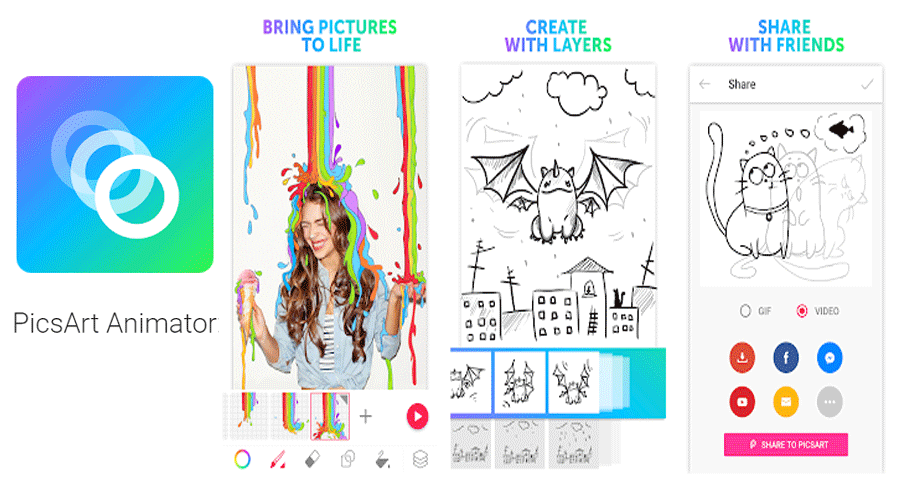 PicsArt Animator is a very creative and easy-to-use cartoon maker app. The app allows the user to create striking animations effortlessly.
PicsArt animation editing app allows you to make animated GIFs, funny doodles, and cartoon videos with very fewer efforts. The library consists of various animation features like layers, animated stickers, drawing tools emoji features, duplicate frames, and many more. PicsArt Animator is an excellent app for creating animations for free on Android devices.
5.Stop Motion Studio Animation Editing App
Stop Motion Studio has a fantastic interface that allows you to gather your imaginations and create stunning animation movies. The app has basic as well as advanced features to enhance your animations.
The app is a perfect fit for creating stop motion animated movies at any place on your android device instantly. The app is available on the play store for free. Some of the advanced features available in the app are green light, titles, themes, HD quality output, and various other editing tools.
Google play store: Stop Motion Studio
The animation is the new technology trend, and it even helps the children to learn new things creatively. The animation editing apps mentioned above are the five best apps to animate photos on android. So, install them and start enhancing your animation skills.